Volgistics Log In for CERT Certified Members
Volunteer Management Software
GET STARTED Instructions
CERT Certified Members,
​
We have a new Volunteer Management Software called Volgistics! You now have your own Volunteer portal to sign up for volunteer events, edit your profile information, and track your own hours!
1. Simply log in with the email you provided CERT with when you signed up and choose "Need a password?" and follow the prompts.
2. Once you set a new password and log in, watch the short training video for volunteers on the right hand side of the home page to get acquainted with your portal.
3. Please update your profile to make sure all contact information is correct!
We have many new things coming up this year and we are excited to have you on board!
4. Please update your message preferences to Opt-In for text/emails from us under your "Account" tab. These are directly from your CERT executive board and contain pertinent information. To read a help section on how to do this, click Here or copy and paste
5. You can access your volunteer profile account several ways!
1. Use the account portal below
2. Click on the icon above the navigation bar at the top.
​
​
​
If you have any issues logging in or want to provide feedback, please email .
Thank You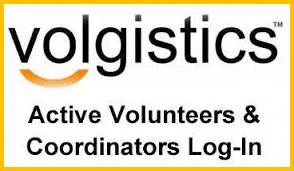 CERT Member volunteer portal